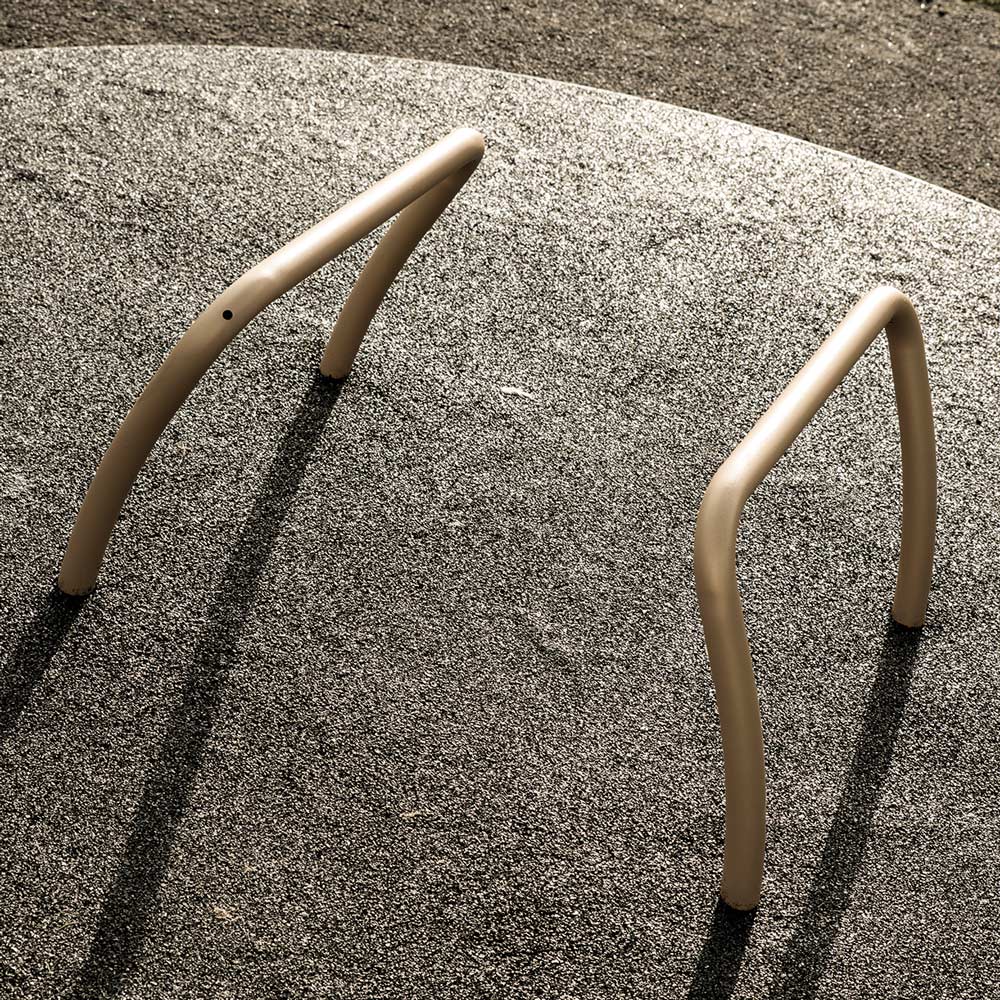 With Spirerne, the Danish NOORD has taken a foundation in simple Danish design, and has designed some outdoor exercise equipment with minimal maintenance. All materials are selected specifically to withstand a changeable climate.
The design of the versatile training equipment ensures minimal maintenance by having no moving parts. Therefore, they need no lubrication, polishing or tightening. This way, one can avoid unforeseen additional costs on the maintenance account for recreational areas.
In the design process for the outdoor fitness equipment from NOORD, the minimal maintenance and functionality are of key importance. Our goal is for our fitness equipment to be as beautiful and aesthetically appealing after a number of years in the Scandinavian climate as they were when the training area was established. NOORD conducted a thorough study concerning city space inventory. The study showed which product parts in public sections are the most exposed to wear, vandalism, wind and weather. The study has since formed the foundation for the design of NOORD's products. Therefore, we do not use screws or bolts in the production of our training equipment and have no moving parts. The exercise equipment is manufactured in rust-proofed and powder coated steel. The selected materials ensure strong durability.
SEE MORE ABOUT OUR OUTDOOR FITNESS EQUIPMENT